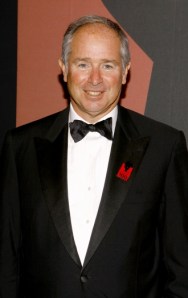 Fun-loving readers may remember a fun New York Magazine item a few weeks back in which freelance writer Kevin Roose snuck past some clipboard-weilding hostesses to provide an engaging account of what sounded like a pretty unengaging Blackstone (BX) holiday party. Well, it turns out that the higher-ups at Blackstone will not take an innocuous party-crashing sitting down. Rather, as Fortune's Dan Primack reports:
I'm told that Blackstone's HR and IT departments have spent the past couple of weeks trying to sniff out the culprit. One rumor I heard was that they were successful and had fired the guy, but that is untrue.

Unclear what the eventual punishment would be (assuming conclusive evidence is uncovered), except that there would be some sort of punishment (or at least a stern talking-to). After all, why else spend time investigating.
In true hard-hitting journalistic fashion, Mr. Roose told Mr. Primack he won't be giving up his source. Still, to the good-humored private equity honcho who was brave enough show a little pizazz, watch your back; Steve Schwarzman is hunting you down.
mtaylor [at] observer.com | @mbrookstaylor