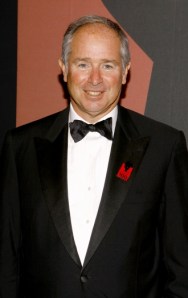 Private equity enormity Blackstone is in the final stages of a $15 billion bout of fundraising after a globetrotting search for investors, The Wall Street Journal reports.
The news comes amid a putative resurgence of the buyout giants. Just today, TD Bank agreed to buy Chrysler Financial from Cerberus in a $6.3 billion deal. KKR recently bought Del Monte Foods. But, as The Journal points out, the buyout business still isn't all gravy. Blackstone bigwigs had to sweeten the terms of client investments and look in new places to find money for the fund:
"It was like a rock fight," said one Blackstone executive who was part of the fund-raising effort. "A long hard fight."

[…]

To raise money, top Blackstone executives, including founder Steven Schwarzman and President Hamilton "Tony" James, crisscrossed the globe, meeting with investors that never had much or any cash with Blackstone, such as government and private entities in China, Singapore, Taiwan, Australia and Malaysia, according to people close to the matter.
That Blackstone is leaving no rock unfought in its quest for new investor money goes a long way toward explaining Mr. Schwarzman's reported francophilia. Allons, citoyens!
mtaylor [at] observer.com | @mbrookstaylor