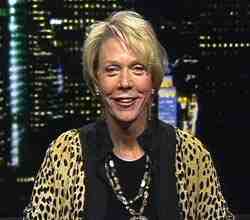 Cathie Black sat for her first live interview this morning and she said that as far as she knew, she was Mayor Bloomberg's original pick to lead the city's schools.
"What he said to me was, 'You are the first person I have offered this job to," she said.
This morning The Times reported that Geoffrey Canada, the head of the Harlem Children's Zone, was first offered the job. Canada was big supporter of Mayor Bloomberg in the 2009 campaign, and has been one of the most recognizable faces of the school reform movement, not least for his role in Waiting for Superman.
In a New York magazine survey, Bloomberg listed Canada as the New Yorker he most admires, and Black agrees.
"Geoffrey is fantastic," she told the hosts of Good Day New York. "He is an amazing educator."
She also explained why someone who led a magazine publishing empire would want to trade it in to become the city's educator-in-chief.