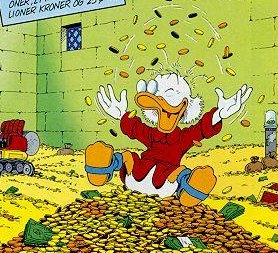 Advanced Publications, the parent company of Conde Nast, has raised $500 million and brought on Andrew Siegel, formerly head of Mergers and Acquisitions at Yahoo, to spend that money.
Siegel clearly has a good eye for digital properties. At Yahoo he attempted to acquire Yelp, Foursquare and Groupon. Advanced must be hoping this track record says more about Yahoo's reputation than Siegel's.
$500 million is far less money than Siegel had to play with at Yahoo, but it's more than enough for a stake or outright purchase of early stage startups.
Now, however, might not be the best time to buy. A growing chorus of professional VCs are hitting the sidelines, convinced that valuations for tech startups are too high.
"I think at the high end, it's not that frothy, but there's a lot of exuberance in the early-stage stuff," said angel investor Chris Sacca, who has stopped deploying his capital. "A lot of the valuations there don't make a lot of sense."
bpopper [at] observer.com | @benpopper