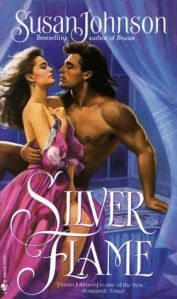 Sales of e-book romance novels are nearly reaching levels equivalent to their print versions, The New York Times reports this morning.
Beyond the secrecy provided by an e-reader, the genre's success can be attributed to its massive fan base. Apparently, 75 million people read a romance novel in 2008.
Now publishers are scrambling to digitize their catalogs, as a reader is likely to purchase an author's entire backlist once he decides he's a fan. Barnes & Noble CEO William Lynch said the company wasn't competitive in sales for these kinds of books before, but thanks to the Nook they've captured 25 percent of the romance e-book market.
Though, Mr. Lynch doesn't see long-term changes for the industry.
Print sales of romance novels are still strong at retailers like Wal-Mart and Target. But Mr. Lynch of Barnes & Noble predicted that chain drugstores like CVS and Duane Reade would eventually decrease the shelf space devoted to print books.
And, yes, the story contains the phrase "Now I don't always have to show my husband what I'm reading."