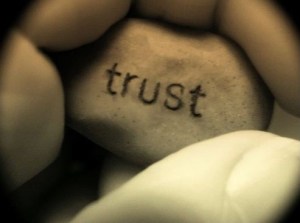 The $25 billion online advertising industry is scrambling to talk the Federal Trade Commission down after the agency's internet privacy investigation turned into calls for a national Do Not Track list, the Wall Street Journal reports.
The Open Data Partnership is a group effort by eight tracking companies you've never heard of, but who know all about you. They have created a website where users can see and modify a vague version of their advertising profile. It's headed up by the Better Advertising Project, a New York-based startup.
"Empower industry self-regulation" is Better Advertising's first core principle.
"The government has told us that we have to do better as an industry to be more transparent and give consumers more control. This is a huge step in that direction," said Scott Meyer, CEO of Better Advertising.
He's talking to you, that 63 percent of Americans who believe businesses should be legally required to immediately delete personal data used for internet advertising.
ajeffries [at] observer.com | @adrjeffries