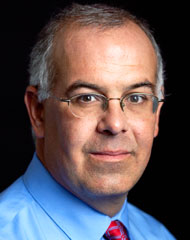 Every December, David Brooks heads up a panel that deems a magazine piece or two to be the best of that year. He calls this honor the Sidney Awards, after New York writer and thinker Sidney Hook. The choices were announced last week, and included such exemplary pieces of longform journalism as Michael Lewis on Greece's financial crisis, Hanna Rosin's girl power "End of Men" piece in The Atlantic, and Sam Anderson's meta-profile of chameleon-esque multi-tasker James Franco, in New York.
Today, Brooks broke out an addendum to his first Sidney Awards column, "The Sidney Awards, Part II." After listing the also-rans that couldn't quite pass muster and sneak into the original list, the column ends with a punch line. Which is, in theory, good — more columns with punch lines, guys! Unfortunately, this one was unintentional.
This article has been revised to reflect the following correction:

Correction: December 28, 2010

An earlier version of this column misspelled the writer Adam Gopnik's surname. It is spelled Gopnik, not Gopnick.
We bet you're regretting that error, Gray Lady! Even when he's writing about snowflakes, The New Yorker's Adam Gopnik is one of the best scribes under the Eustace Tilley umbrella, and misspelling his name is quite the faux pas in this town.
Plus, when it comes down to it, this Sidney Awards business may be a little redundant in the #longreads era. Feel free to give your two cents, David Brooks, but bear in mind that most of the media world has been offering their suggestions, collected on the Longreads Tumblr, for the last month or so. There's no reason why your one-man jury can pick 'em better than anyone else.
Click for Scandal Report: With Natalie and Mila in Town, New York Goes Swan-Crazy