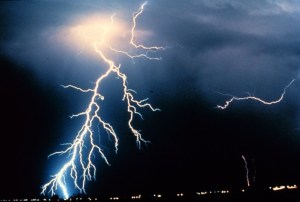 You know how Verizon, T-Mobile and Sprint have been going around touting their new "4G" networks with "lightning-fast speeds"? Yeah, not so much.
The International Telecommunication Union, which decides these things, defines "4G" as a network that can deliver download speeds of 100 megabits per second (Mbps). The ITU's definition is by no means unrealistic — a Swedish telecom provider broke the 100 Mbps barrier a year ago.
True 4G equates to downloading an average-length HD movie in about three minutes, CNN figures, and none of the so-called 4G networks in the U.S. comes close. Verizon's LTE network can achieve download speeds of up to 50 Mbps, T-Mobile's HSPA+ network gets 12, and Sprint's WiMax network just 10 (click to see the shocking bar graph).
New York recently got Sprint's 4G service, called WiMax, which the company says is 10 times faster than its old 3G network. The Observer tested Sprint's new network and found it to be pretty zippy, but it would have had to be 100 times faster than 3G in order for the ICU to recognize it as "4G."
Technically it's not as fast as lightning, either. God, Sprint!
UPDATE: Verizon just announced that New York City will be one of the inital 38 cities to get 4G service on Dec. 5.
ajeffries [at] observer.com | @ADRjeffries