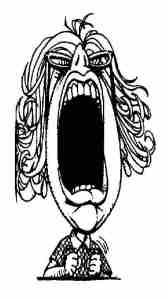 December 10, 2010: Gov. Christie To Play Inspector Javert In The Paper Mill Playhouse Production Of "Les Misrables".
"Twas the night before Christmas," began Governor Chris Christie's charming reading of Clement Clarke Moore's traditional "A Visit From St. Nicholas," accompanied by the Boston Pops, Esplanade Orchestra, at the New Jersey Performing Arts Center Sunday evening.
"His reading truly showed a side of him we hardly see—being in front of an audience, and not yelling or insulting to anyone," observed attendee Michael Varella of Livingston.
Also in attendance was Mark S. Hoebee, Artistic Director, Paper Mill Playhouse. "I have been at the Paper Mill Playhouse since 1992, and we are proud to host this production of 'Les Misrables'. There is no question that we have found our 'Inspector Javert'. The Governor is perfect for the role."
Author Victor Hugo described his character of Javert in "Les Misrables" as one with "…candor, conviction, the sense of duty…things which may become hideous when wrongly directed… [he] clings to them in the midst of horror; they are virtues which have one vice—error…".
"The governor's spokesman sent in an audition tape featuring the best of the governor's confrontations around the country with members of his audience. We were looking for someone with a great deal of intensity, anger in his voice, and conviction. Once we saw the tape of him with Judy Mayer, a Parsippany school teacher, angrily challenging Gov. Christie during a town hall meeting—at the meeting Christie called the teachers' union a dictatorship—we knew we had our 'Javert'," shared Hoebee joyfully. The governor plans to work in rehearsals at the Paper Mill Playhouse in between his stumping for Republican electoral candidates and yelling at teachers at town meetings.
In other news, the governor's anger management coach is now receiving his second round of unemployment checks after being laid off early in March from the governor's office.