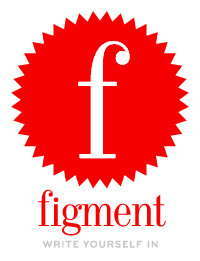 "ZOMG we've launched!" reads a exclamation on Figment.com, a place where young and still idealistic kids can share their creative writing. This site, which was developed by former Conde Nast editor Jacob Lewis and current New Yorker staff writer Dana Goodyear, did indeed launch today, and judging by the severity of that outburst — ZOMG! — the kids must be pretty damn excited to start swapping their starry-eyed poetry.
"We wanted people to be able to write whatever they wanted in whatever form they wanted," Lewis told The New York Times. "We give them a piece of paper and say, 'Go.' There's a very earnest and exacting quality to what they're doing."
Lewis said he envisions the project someday attracting a million young users, all shooting off their fiction to the user base in hopes of gaining feedback and exposure.
Perhaps, he suggested to The Times, publishing companies — a few of which are already partners — will use the site not only as a way to test out and promote excerpted content, but also find new talent. It's like a much cheaper and much more effective MFA program!