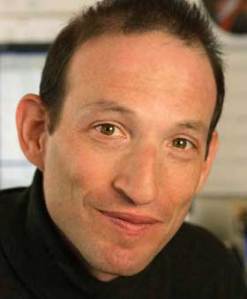 David Shipley will leave The New York Times to be an Executive Editor at Bloomberg News in January, announced Editor in Chief Matthew Winkler today.
Shipley is joined by James P. Rubin, a Columbia professor and former Assistant Secretary of State for Public Affairs under the Clinton administration. Rubin is married to Christiane Amanpour.
Check out 2010's Most Scandalous Media Shakeups.>>
The two will run a new editorial page called Bloomberg View, which "will publish columns and commentary across all Bloomberg platforms." Rubin will oversee international issues and Shipley will oversee domestic issues.
Both provided statements in the press release:
"I look forward to joining Bloomberg at a time when rational thought and commentary in the media is needed now more than ever before," Rubin said. "There is an urgent need for ideology-free, empirically-based editorial positions about the pressing issues of our time, and we plan to deliver them."
"I'm thrilled to be joining Bloomberg to work on its growing opinion report," Shipley said. "The company has a special vision for journalism, commentary and for its own editorial voice. I'm eager to get started."
kstoeffel [at] observer.com | @kstoeffel