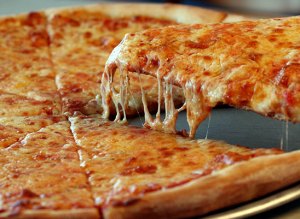 There's not a single person in New York who would defend food in Washington, D.C. — or any city, for that matter — against food in our town. But this collection of disses that The New York Times has levied at D.C.'s glaring inferiority in all epicurean categories may indicate that the paper of record should stop beating the dead horse that is Washington's culinary scene. An article in today's Washington Post has collected the soul-crushing barbs that Times writers have flung at the eating-out hell that is our Nation's Capital. Things get ugly.
In an article from November 1981: "A relative gastronomic backwater only 10 years ago…"
In an article from January 1990: "For years, well-traveled food mavens from New York and other gastronomic centers considered Washington about as provocative as a tax audit…"
In an article from March 2003: "The less than good news is that as in the rest of Washington, the number of mediocre restaurants remains high and the number of steakhouses — four, and not one worth visiting…"
The catalyst that prompted this plea to end the bullying was a piece in The Times by Jennifer Steinhauer exploring the recent explosion of nostalgia-inspired menus about town, heavy on comfort food and lacking in the elevated taste New Yorkers take for granted.
"When they open restaurants, what they want, it seems, is not a crack at a Michelin star, but rather mid-level places where they could get food from their childhood, and attract residents who craved the same," the Times story explained.
Then the beef gets serious. The Post lists a few restaurants that could stand up to a place in Manhattan, and even makes a tenuous metaphor likening the D.C.-loves-junk-food argument to political disaffection. So cute, Post! D.C. people are always doing that out-of-nowhere political allegory thing.
Anyway, instead of building a grandiose defense of Washington's restaurants, or at least its food culture, it falls back on that longstanding inferiority complex.
"We understand by now," the article reads. "You're better than we are. Your fashion is better than ours, your art is better and, of course, your restaurants are better. Washingtonians will forever cower in the long shadow cast by Gotham, nervously picking our nails and hoping you will like us one day."
Correct on all counts! Now can we go back to ignoring you, Washington Post? We're busy reading The Times over New York's unparalleled bagels, coffee, pizza, pastrami, matzoh ball soup, pretzels, falafel, dumplings, and all the restaurant food places in D.C. can't compete with.