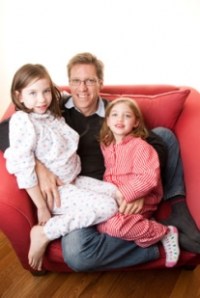 Having had a fairly stable masthead for years, Conde Nast men's title GQ is hemorrhaging top-level editorial talent.
In late October style editor Adam Rapoport was named editor of Bon Appetit, and now sources say two more top editors are set to exit.
In what may be his biggest poach since taking the reins at The New York Times Magazine, editor Hugo Lindgren is close to nabbing GQ story editor Joel Lovell. Coming on the heels of Lindgren's hires since stepping in as editor in September — Lauren Kern as deputy editor and Greg Veis as front-of-the-book editor — Lovell's move will up the ante in the magazine's competition with Adam Moss' New York.
Meanwhile, Mark Healy will take a deputy editor position at Men's Journal, Healy confirmed to The Observer. He will be leaving open the position of director of editorial processes at GQ.
Lovell was a integral part of GQ, where he also wrote the "Men + Money" column. An Observer story from 2009 described him as "The anti-Jim Cramer" for the nice-dad demeanor he brought to his financial writing.
Sources also tell The Observer that even prior to these new departures, several spots were still waiting to be filled at GQ. Andy Ward, the executive editor who left the magazine for Random House in August 2009, has yet to be replaced.
nfreeman [at] observer.com | @nfreeman1234