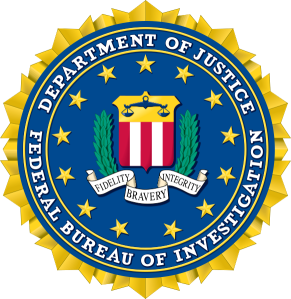 Four arrests have been made on charges of securities and wire fraud in connection with the Federal Bureau of Investigation's big-time insider trading probe, according to multiple media reports. And a fifth person has pleaded guilty to charges related to the probe, Bloomberg reports.
CNBC reports that the arrests took place in Boston, San Diego and Santa Clara, Calif., and Round Rock, Texas. Walter Shimoon, Mark Longoria, Manosha Karunatilaka and James Fleishman are the names of the dependents, and all four are affiliated with expert-network firm Primary Global Research, the cable news network says. More from CNBC:
Four others have pleaded guilty in connection with the case, though their names weren't immediately available.

A cooperating witness in the probe includes Daniel Devore, a former global supply manager for computer maker Dell who is a consultant to Primary Global. He pleaded guilty to fraud charges on Dec. 10.

A Dell spokesman said: "Dell is committed to the highest standards of ethics and integrity and will cooperate fully with law enforcement authorities. We won't have further comment on the matter."

Other cooperating witnesses include a semiconductor-technology industry experty, who has pleaded guilty; a Primary Global manager, who was not charged; and a New York-based hedge fund employee, who has not been charged.
On Nov. 24, the authorities arrested Primary Global employee Don Chu, an expert-networker the authorities have accused of facilitating the disclosure of inside information to investors.
Check out The Most Staggering Wall Street Surprises of 2010.>>
Here's another nugget, from Bloomberg:
The U.S. Federal Bureau of Investigation arrested three company insiders and one executive in its probe of insider trading today. A fourth company insider, who worked at Dell Inc., pleaded guilty Dec. 10, U.S. Attorney Preet Bharara said today in a statement.
The intensity of regulators' attention to insider trading was made quite apparent on Nov. 22, when federal agents raided the offices of three hedge funds — Diamondback Capital, Level Global and Loch Capital.
(Updated 11:49 a.m.)
mtaylor [at] observer.com | @mbrookstaylor