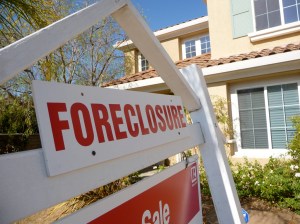 We sure do miss those homebuyer tax credits.
According to a report out from Zillow today, homes are on track to lose $1.7 trillion in value this year, 63 percent more than the $1 trillion in value they sacrificed in 2009. Much of that fall has come in the latter half of the year, after the first-time homebuyers tax credit expired. This suggests that the rate of devaluation could continue to accelerate through 2011 and possibly beyond.
The total value lost since the peak of the market in 2006 now stands at just over $9 trillion, for a total market of $22.7 trillion in homes, which is down a little more than 28 percent. Given that some are predicting continued housing troubles through 2014, that number could possibly double and the country would be looking at home values that have collapsed by half as a result of the bursting of the real estate bubble. Indeed, next year could be even worse, as foreclosures are expected to accelerate, at least in some areas.
Meanwhile, New York is doing better, but by no means well. The big story this year may be the roaring return of the high-end market (the Post said the same today), but across the five boroughs, home values still fell by almost $104 million.
That is less severe than the $145 million lost last year, but compared to L.A., where values declined 48 percent year-over-year, New York fell 72 percent (about the same as Chicago). By comparison, Dallas, Philadelphia and Atlanta all saw greater losses this year than last year, while Miami and Washington, D.C., also saw their rate of decline accelerate.
Only 31 of 129 cities surveyed, or 24 percent, saw their market value rise, as Zillow's handily depressingly chart shows.