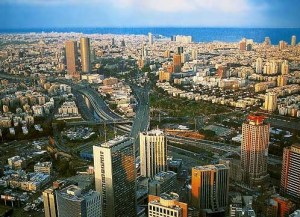 There's plenty of tech talent in Israel, but it's not staying in the promised land.
Entrepreneurs at Israeli tech startups still depend heavily on the U.S., as "one of the pioneers of the venture industry" told the Wall Street Journal. Israeli entrepreneurs find that they have to come to New York to get access to advertisers.
The pioneer is Alan Patricof, a partner in Greycroft Partners, a New York-based venture capital firm that has invested in The Huffington Post, among other startups:
He, and another partner in Greycroft, Ian Sigalow, said their trip to Israel, where they are meeting with dozens of companies over a few days, will be successful if they find just one potential company to invest in. Israel has "great resources" of human capital, as far as developing technology, Mr. Sigalow said.
The article neglects to address the issue of what to call Israel's startup scene, if it ever establishes itself independently. Silicon Desert is taken. Silicon Zion?
ajeffries [at] observer.com | @adrjeffries