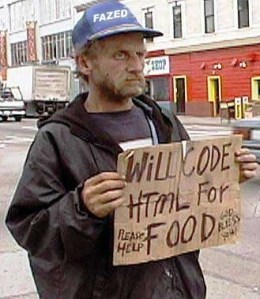 Not paying bloggers isn't new. But not paying bloggers and then selling their stories?
Forbes.com started recruiting unpaid bloggers back in the summer when it acquired the crowdsourced content site True/Slant. The goal was to have "thousands" of unpaid hacks writing for Forbes.com where editors would become "curators of talent."
According to BNet, the contract these unpaid bloggers sign with Forbes gives the site "non-exclusive rights to republish, store, syndicate, distribute and/or sell reprints of all or any portion of the Work in any language and in any country."
It's hard to imagine who these terms would appeal to outside of public relations professionals, search engine marketers and bloggers who don't read contracts. Guess that's who you're reading on Forbes.com, homepage for the world's business leaders.
ajeffries [at] observer.com | @adrjeffries