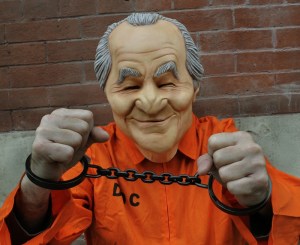 Looks like Annette Bongiorno, one of the two former employees of convicted Ponzi schemer Bernie Madoff, is headed for jail after a judge today ordered the revocation of her bail. The former Madoff secretary was arrested Nov. 18 along with former coworker JoAnn Crupi on charges of fraud and conspiracy. U.S. District Judge Laura Taylor Swain says that Ms. Bongiorno poses a flight risk and as such has been denied bail.
The Journal reports:
Ms. Bongiorno, who has been on home incarceration and subject to electronic monitoring in Florida, has had difficulty meeting the conditions of a $5 million bail set last month. Prosecutors also have raised concerns in recent weeks about her access to $2.4 million in "liquid assets," which they want to seize.
mtaylor [at] observer.com | @mbrookstaylor