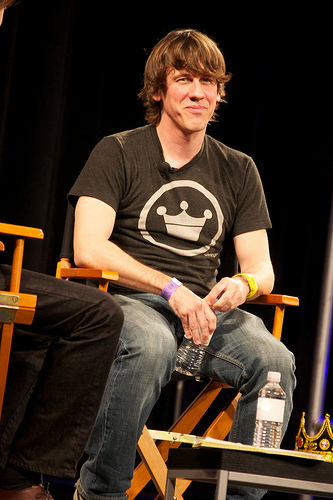 TechCrunch reported

today that Foursquare founder Dennis Crowley admitted the company once had an offer for "in the ballpark" of $140 million. Crowley later walked it back–but if true, the offer would have been more than 100 times the $1.35 million in seed funding Foursquare had raised at the time.
Other tidbits about Foursquare that filtered out of the Le Web conference in Paris today:
the company is about to hit 40 employees
is signing up 25,000 new users a day
60% of users are in the U.S.
Crowley hopped a turnstile in the Paris metro
The company's long-term prospects are the subject of intense speculation. But Foursquare continues to fascinate The Observer, which in the last week covered Foursquare's new TV show, Foursquare's plans for profitability in 2012, and Foursquare stripping its mayors of their powers.
ajeffries [at] observer.com | @adrjeffries