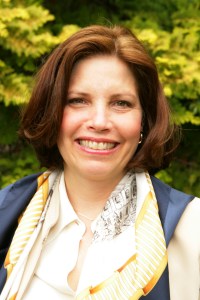 Incoming Republican Bergen County freeholders have called upon departing County Executive Dennis McNerney to scuttle $400,000 in raises he granted to employees while on his way out the door.
McNerney was defeated last month by Republican Kathe Donovan, who will take office this week. In one of his last acts as a lame duck, McNerney approved raises for about 200 of the county's non-unionized employees. Until last year non-union employee raises had roughly mirrored the raises negotiated with unionized workers.
But last year, non-union workers agreed to a 1.8 percent hike and this year agreed to a 0 percent increase. That changed with McNerney's defeat. The outgoing exec has taken the money from the county's surplus and the raises are retroactive to the first of the year. The county will continue to carry a surplus in 2011.
"Dennis McNerney has not shown a lot of concern for taxpayers in his eight years in office, but it's not too late to start. He should rescind the raises," said Freeholder-elect Maura DeNicola.
Incoming Freeholder John Felice called McNerney's actions an insult to county taxpayers.
'Mr. McNerney and the Democrats still haven't gotten the message from Election Day. The voters don't want more county spending. That's why McNerney the Democrats lost. As for me, I will not vote for spending that is not essential to the running of county government," said Felice. "I believe that's what the taxpayers want me to do."
McNerney has drawn fire from Republicans as he packs his office following eight years as the county executive. In addition to the raises, McNerney has made several lame duck appointments, mostly to unpaid boards. Earlier this month, Democrat Matt Mchale was appointed Executive Director of the Bergen County Improvement Authority, one of the most lucrative jobs in the county.
McNerney Chief of Staff Brian Hague did not immediately return a phone call for comment.