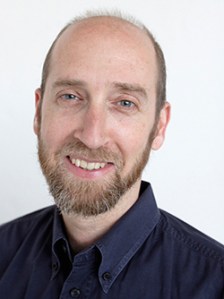 Gregg Birnbaum has been hired as a senior editor at Politico, according to a memo sent out by editor-in-chief John Harris this afternoon.
Birnbaum was a longtime political editor at The New York Post–"a well-liked, 17-year veteran" according to Gawker. The memo seems to confirm Gawker's report that Birnbaum left after a dispute with Post editor-in-chief Col Allen. Harris wrote:
Those of you who follow the media blogs may know that Gregg recently was in a bit of a fuss in New York. He resigned from the Post in protest after being subject to an abusive tirade from a top editor. Jim and I decided to waive our natural sympathies in favor of tyrannical bosses in order to seize this fabulous opportunity to make the Post's loss our gain.
Birnbaum will continue to work from New York, with a focus on breaking news coverage.
Complete memo below:
My Christmas present arrived early this year: Gregg Birnbaum, an accomplished and very well-known journalist in New York political circles, is bringing his talents to POLITICO.

Gregg was until recently a veteran of the New York Post, where he was political editor. He'll be joining us in the new year as a senior editor, concentrating on helping us with breaking news coverage and broadening his portfolio from there as we give some more thought to how to organize the staff for maximum impact in 2011. When Gregg was here for a visit recently he ran the table-every editor he met with reached the same conclusion, that he is a natural fit for this place.

From Glenn Thrush to Craig Gordon to Ben Smith to Maggie Haberman, we have had great luck hiring people with experience in the hyper-competitive New York media market, and all these folks spoke to Gregg's great reputation. He and I knew each other a bit from up there, from some cameos I made in 2000 covering Hillary Rodham Clinton's Senate race, where Gregg's coverage stood out.

Those of you who follow the media blogs may know that Gregg recently was in a bit of a fuss in New York. He resigned from the Post in protest after being subject to an abusive tirade from a top editor. Jim and I decided to waive our natural sympathies in favor of tyrannical bosses in order to seize this fabulous opportunity to make the Post's loss our gain.

Gregg will work from New York, making regular trips down here to make sure that he is fully integrated into our newsroom. And he'll spend a couple weeks down here just after the New Year to learn the lay of the land. Please make a point to say hello then.

A bit of background:

Gregg is a graduate of Tufts University in Medford, Mass., and holds a master's degree from Northwestern University's Medill School of Journalism in Evanston, Ill. Before the Post, he worked for the South Bend (Ind.) Tribune and the Times Herald Record of Middletown, N.Y. At the Post, he worked for eight years as a reporter covering City Hall and the state house in Albany. As an editor, starting in 2001, he supervised coverage of Washington, Albany as well as national, state, and local campaigns.

We are thrilled he'll be joining us.

John

Jim

Danielle

Bill