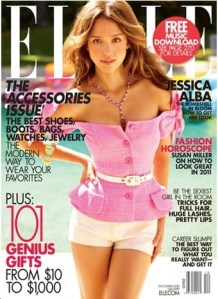 Is Elle publisher Hachette Filipacchi getting close to making a deal?
Two upper-level personnel changes suggest the French owner Lagardère Active could have found a buyer.
Deborah Burns, a 26-year Hachette veteran, has left, as has Todd Anderman, the digital chief, reports Mediaweek.
Burns's chief innovation officer position was created for her by former CEO Alain Lemarchand after her title Metropolitan Home closed in 2009. New CEO Steve Parr eliminated the position.
Anderman is headed for mobile advertising company Jumptap.
Check out 2010's Most Memorable Magazine Covers.>>

kstoeffel [at] observer.com | @kstoeffel