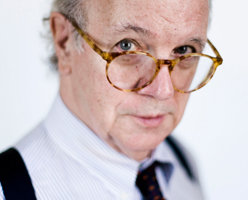 Huffington Post political editor and Columbia Journalism School professor Thomas Edsall has sold a book to Doubleday, Publisher's Marketplace reports. Tentatively titled The Age of Scarcity, the book will be based on a recent article by Mr. Edsall in The New Republic that examines how political discourse has shifted in the economic downturn.
The 25-year Washington Post veteran is a regular contributor to The New Republic and The Atlantic, and in her review of his last book, Building Red America, Michiko Kakutani noted, "Many of the observations made in this book have been made before by journalists and political strategists, but Mr. Edsall does a nimble job of pulling them together to form a coherent picture." His penultimate book, Chain Reaction, was a Pulitzer finalist.
The PM listing makes no references to the value of the deal, but the book is due out in early 2012.