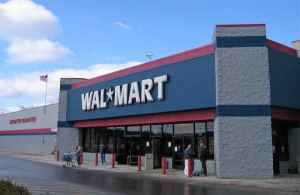 The Washington Post had a devastating story yesterday about Wal-Mart raising prices on toys just in time for Christmas.
Today, the United Food and Commercial Union Workers union is calling on local pols who have received Wal-Street cash to donate that money to Toys for Tots.
According to the UFCW, Wal-Mart contributed approximately $60,000 to New York State Congressional candidates in the 2010 election cycle and gave $10,000 to Republicans to retake the state Senate and another $10,000 to the Republican Assembly Committee.
The biggest receiver of Wal-Mart cash was Scott Murphy, the ousted upstate Democrat, who received $12,500, followed by Republican Christopher Lee, who got $8,000 in cash from the retailing giant.
The news comes as Wal-Mart is making a serious push to open up a store in the five boroughs, a push that is meeting resistance from elected officials.
To wit: Public Advocate Bill deBlasio, channeling his inner Theodor Geisel, sent out a statement blasting the retail giant. "The Christmas season has clearly brought out the Scrooge in Walmart. Jacking up prices on toys during the holidays is enough to make Santa cringe. This is just the latest example of why Walmart's business model spells disaster for small businesses, the middle class and New York City."
So far, we have not heard of a single lawmaker who has returned contributions from Wal-Mart, and will update when we do. In the meantime, the biggest beneficiaries of Wal-Mart's largesse are listed below:
| | | |
| --- | --- | --- |
| Murphy, Scott (D-NY) | House | $12,500 |
| Lee, Christopher J (R-NY) | House | $8,000 |
| Meeks, Gregory W (D-NY) | House | $7,500 |
| Owens, Bill (D-NY) | House | $7,500 |
| Maffei, Dan (D-NY) | House | $4,500 |
| Hall, John (D-NY) | House | $4,000 |
| King, Pete (R-NY) | House | $3,000 |
| Towns, Edolphus (D-NY) | House | $2,500 |
| Rangel, Charles B (D-NY) | House | $2,000 |
| Engel, Eliot L (D-NY) | House | $1,000 |
| Gillibrand, Kirsten (D-NY) | Senate | $1,000 |
| Israel, Steve (D-NY) | House | $1,000 |
| Maloney, Carolyn B (D-NY) | House | $1,000 |
| Altschuler, Randy (R-NY) | House | $500 |
Update: Wal-Mart sends along the following statement:
"Walmart supports those who share our commitment to stimulating economic development and creating jobs and any contributions that are made are in strict adherence to local laws and regulations. New Yorkers know that Walmart is focused on lowering prices to save customers money. In fact, we've lowered prices on more than 2,300 Toy Rollbacks this holiday. As a normal course of business, once Rollbacks and special pricing offers end, the items reset to their original every day low price," said Steven V. Restivo Director of Community Affairs for Walmart "This price leadership is just one of the many reasons New Yorkers to go to great lengths to shop our stores OUTSIDE the city. They want more convenient access to our stores and we're working hard to deliver solutions."