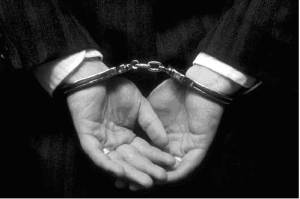 New details about the Justice Department's ongoing probe into insider trading reveal a strong focus on technology and hot consumer products like the iPad.
Walter Shimoon, a senior director at Flextronics, an Apple supplier, was arrested today, charged with leaking details about the iPad way back in 2009, according to Reuters.
Transcripts from the investigation also reveal the incredible climate of secrecy at Apple.
Shimoon is quoted in court papers talking about the iPad, codename: K48, "At Apple you can get fired for saying K48 … outside of a, you know, outside of a meeting that doesn't have K48 people in it. That's how crazy they are about it."
Shimoon and the three other men arrested were either informants or employees at Primary Global Research, an "expert network" that allegedly connected hedge fund managers to employees with valuable information.