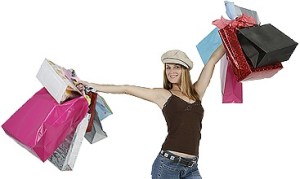 The daily deal startup BuyWithMe is one of the many clones of the fast-growing daily deal site Groupon, which just turned down an acquisition offer of $6 billion from Google.
The Massachussetts startup secretly moved to New York sometime after July, when it raised $16 million in Series B funding on top of the $5.5 million it raised in its A round in April.
Since Chicago-based Groupon spurned its advances, Google is reportedly scouting other similar startups to proposition. BuyWithMe is the "third- or fourth-biggest player in the space" with $20 million in revenue, according to the New York Post, meaning it may be on Google's radar.
BuyWithMe's demographic is also similar to Groupon's, interim President David Wolfe told the Post, with the average customer in their late twenties and early thirties, with over 65 percent making more than $75,000 a year and 75 percent female. But the company is only in 12 markets, compared to Groupon's 300, and has a fraction of the userbase.
Which reminds us why Google's $6 billion offer for Groupon was so surprising. The daily deal busines model is easily duplicatable and with daily deal aggregators like Shopway and Yipit, it's not hard to find new users–especially for Google, which has the ability to email a deal directly to the eight million Americans on Gmail.
ajeffries [at] observer.com | @adrjeffries