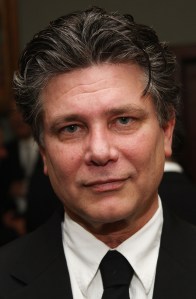 It's not all black-and-white for Schindler's List screenwriter Steven Zaillian. He and his wife, Elizabeth, have bought a duplex in the East Village for $2.175 million that looks great in technicolor.
The dreamy two-bedroom apartment at 35 East 9th Street features 18-foot ceilings–plenty of room for klieg lights–a fireplace and access to a roof deck. It was listed for $2.8 million in the spring by Halstead's Janet Weiner, and the price has been dropping steadily.
The listing suggests this would be an ideal pied-a-terre. Given that the screenwriter, who has also penned Mission:Impossible and Searching For Bobby Fischer among others, also lists an address in California on the deed, it doesn't look like the city can claim another Hollywood defector yet.
The sellers are John and Nancy Hall–not, incidentally, the charismatic congressman.
lkusisto@observer.com