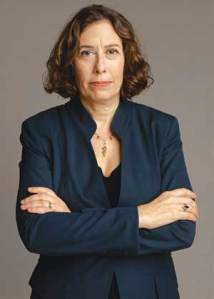 When we last mentioned New York Times scribe Deborah Solomon, her reputation as an interview master was being tested. The staff of the 92nd Street Y decided that her discussion with actor Steve Martin did not touch upon his film career to an appropriate extent, and therefore a refund would be extended to all attendees. The incident has proven divisive, with many defending Martin and Soloman for staying true to highbrow topics — they talked instead about art-related topics — while others agree with the Y and have accepted the refund.
With Steve Martin still sending out some pretty bitter tweets about the kerfuffle, people may keep talking about it. But at least now we know that Deborah Solomon has completely bounced back. Her interviewing skills are on full display in this interview with ascendant hip-hop group Das Racist, set to run in Sunday's New York Times Magazine. We'll give you a taste below.
If your albums are available free, how do you make money?
Vazquez: Touring. Most people are making their money on touring, merchandise and licensing. I've been paying rent off the shows for a while now. My rent is $290, so it's not a big deal. It's five people in a four-bedroom in Bushwick. I keep my stuff at my parents' house. I like to go home, hug my parents, drink chai with my mom, watch Hindi movies and re-Indianize two days a week before I re-emerge into the filth that is progressive liberal white America in trendy Williamsburg.

Why do you speak of your friends in Brooklyn as filth?
Suri: They know what they did.

You met at Wesleyan University, in 2003.
Vazquez: I was his R.A. at a dorm for students of color.

What did you study?
Suri: I was an economics major. From a cost-benefit perspective, college was a waste of time and money.

Do you see your work as a critique of white America?
Suri: I think it is solely a critique of John Boehner. As our bandmate Ashok Kondabolu would say, John Boehner represents the utmost in white demonry.

This is precisely why I make a point of never asking rappers questions about politics.
Suri: Deborah, chill. Vazquez: Fall back.
The disclosure at the end is a bit heartbreaking, though. It reads as follows: "INTERVIEW HAS BEEN CONDENSED AND EDITED." Why can't we have it all? We want a refund!