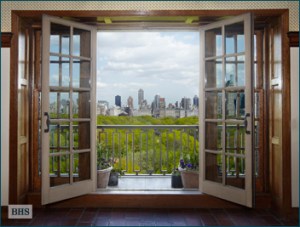 Madonna wants to sell her multiple-apartment sprawl at 41 Central Park West, The Observer heard this week. So we jumped when we saw this $15.25 million Brown Harris Stevens listing with Norah Burden in Harperley Hall, which just went up today.
Alas, Madonna in fact lives four floors below. But, as it turns out, this five-bedroom, four-bathroom gem with wood-burning fireplaces may be even better. This apartment combines three units, with 75 feet of frontage, views of the park and Colombus Circle, and a grand balcony with double French doors.
Not to mention, the good news is that if you turn the volume on your "Like a Virgin" album up high enough, it will easily drown out any construction noise several floors below.
SLIDEWSHOW: Live Better Than Madonna at 41 CPW
lkusisto@observer.com