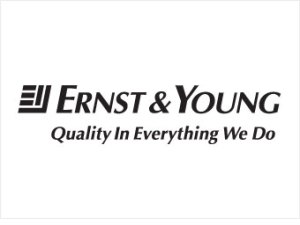 As The Wall Street Journal indicated yesterday, Attorney General and Governor-elect Andrew Cuomo is filing a civil suit against Ernst & Young, accounting firm to epically bankrupt firm Lehman Brothers.
Mr. Cuomo's office alleges that Ernst & Young "explicitly approved" Lehman's Repo 105 transactions, accounting moves that helped Lehman disguise its leverage levels in quarterly financial statements. Repo 105, according to Mr. Cuomo, helped mislead investors about the soundness of Lehman Brothers as an investment. Ernst & Young's complicity in the shenanigans went on for seven years before Lehman's Sept. 2008 bankruptcy filing, according to the suit.
Furthermore:
The complaint also alleges that E&Y failed to object when Lehman misled analysts on its quarterly earnings calls regarding its leverage ratios, and that E&Y did not inform Lehman's Audit Committee about a highly-placed whistleblower's concerns about Lehman's use of Repo 105 transactions.

The Attorney General seeks the return of the entirety of fees E&Y collected for work performed for Lehman between 2001 and 2008, exceeding $150 million, plus investor damages and equitable relief.
The Repo 105 allegations stem from a report from Lehman bankruptcy examiner Anton Valukas. Says Bloomberg:
Lehman, once the fourth-largest investment bank, failed in September 2008 because of risky real estate bets and too much debt, which it tried to hide from investors, partly by using so- called Repo 105 trades, according to bankruptcy examiner Anton Valukas's report.

Valukas, in his report, said Ernst & Young could be sued for "professional malpractice" for its role as auditor.
Here's the lawsuit in full, posted to Scribd via The New York Times.
mtaylor [at] observer.com | @mbrookstaylor