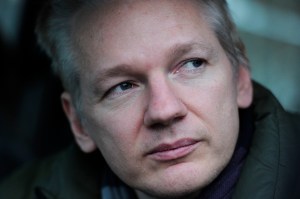 Julian Assange has inked a deal to release his memoirs, which will follow the 39-year-old transparency advocate's journey from his youth as a hacker in Australia to his current status as controversial founder of Wikileaks. The book was acquired by Knopf, a division of Random House, in the U.S. and Canongate in the U.K., DailyFinance reports.
News of the memoir first came from the Twitter account of Claudio Lopez, the head of Random House's Spanish division. Canongate publisher Jaime Byng later confirmed the news.
Assange will complete the manuscript by March, and the memoir should be available in stores–if not leaked cables–in late 2011.
nfreeman at observer.com |@nfreeman1234
Click for Scandal Report: And Then The Model At Diddy's Party Burst Into Flames