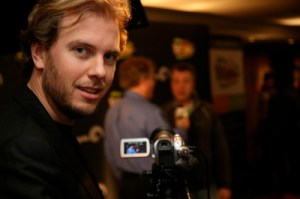 New York City-based Livestream, which specializes in streaming events live online, said today that its viewers spend an average of 16 minutes per viewing with different types of streams across the network.
That number suggests that the press conferences, traffic cameras and home-produced TV shows on Livestream are closer to competing with the professionally-produced network shows on Hulu than the cat videos and shorter content on YouTube, where video lengths are closer to three or four minutes.
It also suggests that Livestream is getting closer to competing with cable operators like Time Warner.
"We are like an online cable operator, a destination," Livestream CEO Max Haot told Beet.TV. "The cable operators…all will die."
Livestream's real competition, Haot said, is Ustream, the live streaming site better known for empowering individuals to set up live webcams of themselves DJ-ing in their laundry rooms.
ajeffries [at] observer.com | @adrjeffries
Netflix, Now Without The Waiting
Will Netflix Massive Traffic Crash The Web?