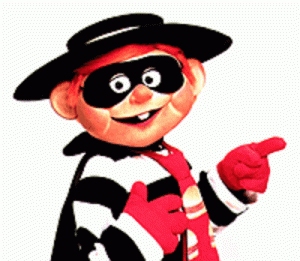 It's been a wild weekend for the internet outlaws often known as hackers.
We rounded up all the major attacks on MasterCard, Visa, PayPal and Gawker.
Now NextWeb is reporting that McDonald's was the victim of an hacker attack on Friday which compromised customers' email and phone numbers.
"Dear Valued McDonald's Customer, Our records indicate you previously elected to submit information to McDonald's in connection with one of our websites or promotions. We wanted to let you know there is a possibility that the limited information you provided to McDonald's through its websites or promotions was improperly accessed by an unauthorized third party."
It's possible that this attack is simply a coincidence, the result of a hacker community that is feeling particularly emboldended at the moment. With all the compromised user data flying around the web at the moment, however, it is also possible that this security breech is related in some way to the Gnosis hack.