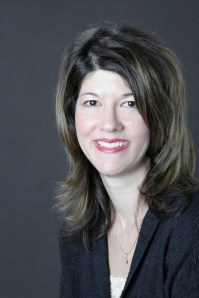 Welcome to the latest installment of our ongoing interview series, Meet the Neighbors! Dina Cohen has been a broker with Citi Habitats for more than a decade. The Brooklyn native spent her time before that working in television, including a lovely year in LA. Following that, she came home and threw herself into the broker business. With some real estate experience from her time in TV, Cohen became an expert almost over night, and the senior vice president is now one of Citis top sellers year after year, making the top 10 since 2008.

Where do you live?
I live on a beautiful block in Gramercy Park. When I walk out of my front door in the morning and look down my block, it is a great way to begin the day. And whenever I have a stressful day, walking home along my street makes me feel better.
How is work these days? What is your latest deal?
Work has been very busy. I currently have 6 signed contracts and some fantastic sales and rental listings. My latest deal, which is due to close — we hope — as soon as this week, is in the West Village and is the result of two weeks of much bidding and waiting. My customers were just thrilled to be able to buy their dream home.
What was the best meal you've ever eaten in New York?
There have been so many "best meals," but my most recent one was at Baltazhar just yesterday: their pumpkin ravioli was insane.
What was your first apartment like?
As they say, 'it was so small, the mice were hunchback.' It was a studio, complete with a murphy bed, an efficiency kitchen with two electric burners that didn't work, but to me it was a palace because I was in New York City. I tell my young clients on a budget not to worry about the size of their first apartment as they won't be home as much as they think and it's also less space to keep tidy.
What is your recession war story?
About 5 minutes before the Lehman Brothers crash in 2008, I listed an apartment and priced it competitively according to how things had been zooming along in the market. Five price drops, three contracts and one and half years later, I sold it.
How do you get around town?
When I'm on my own, I love to walk, but I do use the subway often. When I am with my clients, I take them in a taxi. It is always a good time for bonding and discussing what we have just seen.
What is your favorite building in the city and why?
While there are so many residential buildings that I truly love, my favorite NYC Landmark is The Woolworth Building. The beauty of it, especially when lit at night, is stunning. And the lobby, which used to be open to the public before 2001, is both lavish and amusing, with busts of the people who worked on the building, including one of Mr. Woolworth counting his nickels. Imagine what it took to construct that back in the early 1900s.
If you weren't a broker, what would you be?
I'd be a talk show host with a revolving cast of guests. Oh wait, I already do that now! Seriously, I would be involved in television, comedy and writing, all part my former career.
What is your dream home?
I have always loved The Police Building and would certainly not mind living in a penthouse there, with that giant dome and all of the original stunning architecture. It is one of my favorite residential buildings of all time.
You just won the lottery. What store do you stop by and what do you buy?
After buying amazing gifts for all of my clients, I'm certain several Soho shoe stores would get to know me very quickly.
If there was one thing you could change about New York, what would it be?
If I could change something about New York, I would make it a law that a taxi driver's horn is just as loud inside of the cab as it is outside. Perhaps that would cut down on the honking!
Read previous interviews here. >>