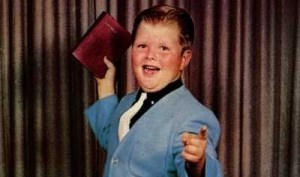 Networking-as-a-game startup Hashable is sending five power users to the South By Southwest Interactive Festival in Austin, TX in March at a total cost of $12,500.
Hashable is looking to have a big presence at SXSW, and it's looking for five well-connected users to schmooze as official "Hash-Evangelists."
The five "most awesome" Hashable users during the month of January will get an all-expenses paid trip to Austin, the company said in a blog post, where they "will use Hashable with extreme frequency, promoting it and encouraging new users to join and/or download the iPhone app."
Hashable may be thinking about the sensation another New York startup, Foursquare, caused at SXSW in 2009–just the way Twitter exploded at SXSW in 2007.
It's a smart move for Hashable, which raised $4 million in November from Union Square Ventures. The SXSW Interactive Festival is five days of keynotes, panels, book readings, meetups and workshops hosted and attended by early adopters and the industry's big players. Plenty of networking—and with all the right people.
Hashable is already planted in the New York tech scene and growing some roots in the Bay area. The application also just rolled out a well-received redesign, which it will have plenty of time to tweak before the big festival.
The winners will be determined partially by their activity on Hashable, but the company left some leeway in its choice. "Hashcred points and leaderboard position for the month of January will be a large factor in our decision, but may not be definitive."
Any Hash-Evangelists who want to network with rockstars are out of luck, however–SXSW Interactive is held the week before the music festival, which requires a separate $675 badge.
ajeffries [at] observer.com | @adrjeffries