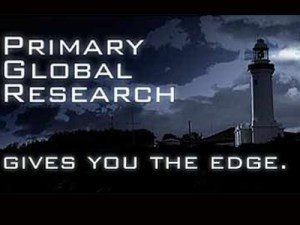 The government's quest to squelch insider trading has taken another step forward, as the Feds yesterday added Winifred Jiau to Primary Global's list of collared consultants. And with Ms. Jiau's arrest comes potential concerns for a trio of hedge funds, says The Wall Street Journal:
According to the complaint filed by prosecutors at the U.S. attorney's office in Manhattan, Ms. Jiau had taped conversations with two hedge-fund portfolio managers, one of whose funds reaped $820,000 in profits by trading ahead of a quarterly earnings announcement by Marvell Technology. Prosecutors also referenced in the complaint a former research analyst at that New York hedge fund who is now cooperating with the probe and has pleaded guilty.

The managers, unnamed, are referred to as co-conspirators. The complaint didn't name the hedge funds.
Ms. Jiau, who according to a Primary Global spokesperson did consulting work for the firm from September 2008 until December 2008, is accused of providing information about Marvell and Nvidia to two hedge fund money managers ahead of the tech firms' earnings reports. According to the authorities, one fund manager profited on insider Marvell information to the tune of $820,000 in two weeks. Nice trade!
When a judge asked Ms. Jiau if she understood the charges against her, she said, "I not have a chance to know until now."
mtaylor [at] observer.com | @mbrookstaylor