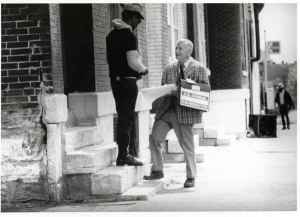 The Census Bureau has just announced that New Jersey's representation to the U.S. House of Representatives will drop from 13 to 12, based on its official 2010 population.
The state gained some 377,500 residents in the past decade, a 4.5% growth that leaves the total population 8,791,894 as of April 1, 2010.
The state will have the fewest representatives to congress since 1930 and is down three representatives since 1980, when the state elected 15 members to the House.
Arizona, Florida, Georgia, Nevada, South Carolina, Texas, Utah and Washington will all gain seats, while Illinois, Iowa, Louisiana, Massachusetts, Michigan, Mississippi, New Jersey, New York, Ohio and Pennsylvania will all lose seats.
Commenting on the possibility of the loss at a town hall this morning, Gov. Chris Christie was asked what seat he'd like to target.
"After a really lousy question like that, I'm targeting your seat," he told the the radio journalist. "It will be intensely partisan because somebody's gotta lose a seat."
He said "elements of fact" will be thrown into the political blender, and it will be personal.
"When somebody's ox is being gored, it becomes personal."
Here is a link to the Census Bureau's data page.
Net Gains and Losses:
Arizona +1
Florida +2
Georgia +1
Illinois (-1)
Iowa (-1)
Lousiana (-1)
Massachusetts (-1)
Michigan (-1)
Missouri (-1)
Nevada +1
New Jersey (-1)
New York (-2)
Ohio (-2)
Pennsylvania (-1)
South Carolina +1
Texas +4
Utah +1
Washington+1