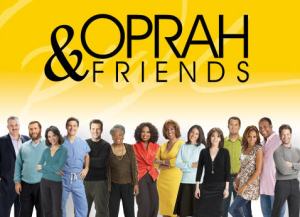 As details roll out about the Oprah Winfrey Network (launching on Discovery Health January 1), it's clear that, more than ever, it pays to be one of Oprah's friends.
The Oprah Effect, which was the subject of its own CNBC special, can be credited with the rise of many media stars, like Drs. Phil, Oz and Laura, but not before the lucky few are vetted on Wifnrey's couch and groomed by her in-house production company, Harpo Productions. What Winfrey calls "friends" most of us would probably call colleagues and associates.
With so many pals to give talk shows, so many reruns to syndicate, and so much proprietary b-reel to reheat for behind-the-scenes documentaries, filling up OWN's programming must have been a cinch. Perhaps she didn't even need Terry Wood after all?
Click through for a look at The Spoils of Oprah's Friendship. >>