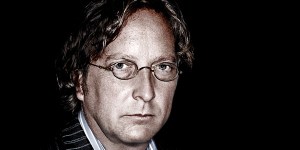 Hedge fund manager and creative fundraiser Phil Falcone now faces a lawsuit that alleges impropriety in a stock swap between his Harbinger Capital Group (HGI) and Spectrum Brands, another company Mr. Falcone controls (and which makes George Foreman Grills, among other things).
Reuters reports:
"HGI is vastly overpaying for the acquisition of assets from its majority and controlling shareholder," according to the suit, which was filed by Harbinger Group investor Alan Kahn in Delaware Chancery Court on Tuesday. Kahn sued Falcone, other directors and Harbinger Group itself.

A lawyer for Kahn, Harold Obstfeld, declined to comment beyond the suit.

A spokesman for Falcone and Harbinger Group called the suit "meritless" and said the defendants will seek to have it dismissed. "This transaction was reviewed at Harbinger Group by an independent committee of directors advised by outside financial and legal advisors. The conclusion from this process was that the transaction was in the best interests of the shareholders," Jeff Zelkowitz said.
Another deal for Mr. Falcone, and more eyebrows raised. At least his children seem to have a bright future.
mtaylor [at] observer.com | @mbrookstaylor