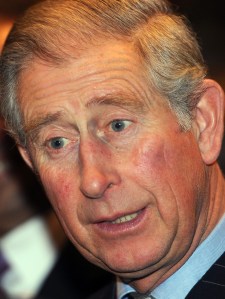 It is a necessity that the future King of England ride around the country of his sovereignty in the finest mode of transportation possible. If anyone deserves a Rolls-Royce it's Prince Charles, right?
Well, I'll say! The youths of his nation are making it impossible for a bloke to ride around with any sense of style. After a mob of college kids surrounded the ruler's primo wheels and knocked the Rolls around, a spokesperson says the royal family may be cruising around in something safer, the New York Post reports.
"What we need to do is find out what happened in this incident and see whether there is anything that can be learnt," Home Secretary Theresa May said in a statement. "One of the issues that may very well be looked at is the question of the appropriate transport that is used by the prince of Wales and duchess of Cornwall."
The riot of car-pushing teens was sparked by spiking tuition rates, which have the students of England up in arms. Maybe now that the royal car will have to be downgraded to, like, a Lexus or something, the government can help spend the extra change on your books and pencils. Blimey!