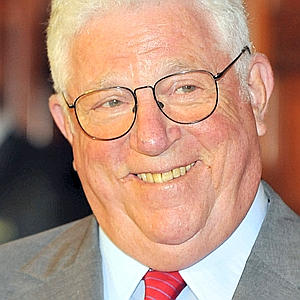 Lt. Gov. Richard Ravitch was a surprise attendee at today's "No Labels" confab at Columbia, and in between a couple of the sessions, he said that he was looking to soon-to-be governor of New York Andrew Cuomo to see if it was possible to get beyond party loyalty.
"I have to tell you that we will learn a lot when we see whether the new governor of New York State is going to achieve his goals in trying to get a balanced budget," Ravitch said. "We will learn about whether the political paradigm has changed enough to match the unbelievable changed economic paradigm."
Ravitch is a lifelong Democrat but saw many of his initiatives–including a plan to reform the budget process–stalled when parts were rejected by both parties in Albany.
"We have very serious problems in this country and I have not seen the kind of bipartisan effort to address them," he said. "I think any expression of cultural, intellectual sentiment in this country that says stop with all this partisan crap that you hear about. There is no such thing as news any more, it's all partisan, it's all color."
And Ravitch, as he has throughout his tenure as LG, sounded serious notes of concern if serious reforms are not undertaken. He predicted that a "left-wing Tea Party" would arise to counter the growing influence of the current populism of the right.
"Otherwise you will see the extreme right wing populism of the Tea Party, that is easily going to morph into left wing populism and that's not good. And if this [No Labels movment] can grow it can demonstrate there is a public out there that doesn't want ideological solutions to these problems."