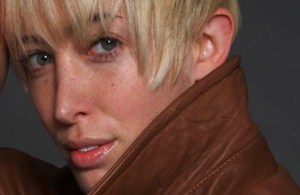 Rebecca Dana, a senior correspondent at The Daily Beast, has been tapped to rework the front of the book at the new Newsweek once the two publications' merger has been completed, sources tell The Observer, and she is likely to edit the section when the title relaunches in February. Ms. Dana came to the Beast from the Wall Street Journal and, before that, The Observer.
Editor Tina Brown—despite some initial cold feet—is moving assuredly to build her new staff. Ms. Brown made her first big move last week, landing Dirk Barnett from Lucky as her creative director. Yesterday, as Newsweek savior Sidney Harman visited the Beast, she toured Newsweek's new offices, meeting with some top staffers—and conspicuously not meeting with some others.
There's no word yet on what the Dana move means for Newsweek's current front-of-the-book editor, Bret Begun, a well-regarded staffer who has been at the magazine for a decade. (Disclosure: I was a reporter at Newsweek until Oct. 29 and worked frequently under Mr. Begun.)
"As the planning process for the joint venture begins, many people will be involved in ways formal and informal. As of now, no new formal roles for Newsweek magazine have been assigned, other than Dirk Barnett—our new creative director," Beast spokesman Andrew Kirk wrote in an email.
As they wait to learn whether Ms. Brown will retain them, Newsweek staffers are hoping that if they do make the cut, they will not have to work out of their not-well-liked offices at 7 Hanover Square for long. An alumna of The New Yorker and Vanity Fair, Ms. Brown is said to despise the space, and executives have discussed having the merged company's editorial staff work out of the more modern IAC building.
Also in BeastWeek news today: Match.com boss Greg Blatt was named CEO of IAC after the surprise resignation of Barry Diller.
nsummers@observer.com | @nicksumm