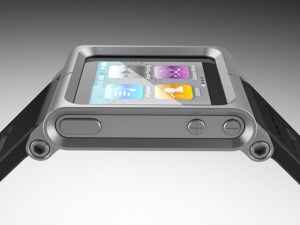 Time ran out late last night for community funding site Kickstarter's biggest project ever.
A Chicago designer asked for $15,000 to build kits to convert an iPod Nano into the face for a slick watch.
The grand total raised? $941,558.
"Our entire studio, MINIMAL, is totally floored by the response we have gotten over the past month," designer Scott Wilson said in an email.
The Kickstarter team was hoping this would be the project to hit $1 million. The project raised about $100,000 in the final 24 hours but failed to reach the symbolic million dollar mark. Still, it's the most money ever raised on Kickstarter to date by far.
Kickstarter keeps five percent of the amount raised, so the New York startup netted more than $47,000.
Watches for people who donated to the project will ship as planned, starting in late December for the TikTok model and mid-January for LunaTik model. Anyone one wants to purchase the watches at retail price can preorder them for $34.95 or $69.95 at lunatik.com.
SLIDESHOW: Apartm.net: The Ultimate Nerd Palace >>
Wilson sent over some photos this morning:
ajeffries [at] observer.com | @adrjeffries