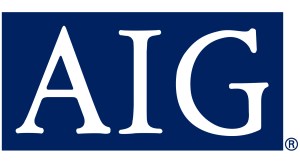 The U.S. government and hobbled insurer AIG have taken another step toward parting ways. The Treasury announced last night that following a transaction expected to complete on March 15 of next year, AIG will have paid back in full its debt to the New York Federal Reserve and Treasury's preferred AIG stake will be converted into common stock in anticipation of a sale to the private sector.
AIG also made an announcement regarding the transaction, but for the fun details, we turn to Reuters, who first reported the news yesterday. Reuters says that AIG and Treasury would sell $10 billion to $15 billion worth of stock in an offering, making the sale one of the largest in history.
The share offering now under discussion could see that stake cut to the low-70 percent range in one go.

Under the terms of the recapitalization, filed with securities regulators Wednesday, AIG is allowed to raise at least $3 billion in an offering by August 15, 2011 and potentially another $4 billion on top of that subject to the Treasury's blessing.
News of the planned unwinding of the government's AIG investment follows an exit from fellow troubled institution Citigroup which, by Treasury's reckoning, yielded a $12 billion profit for taxpayers. The recent initial public offering of General Motors, another bailed out firm, has also been hailed as a success.
mtaylor [at] observer.com | @mbrookstaylor