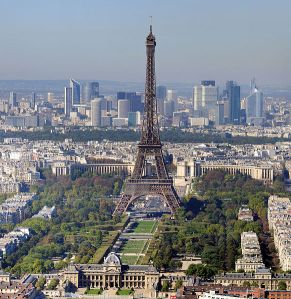 Blackstone CEO Steve Schwarzman's decision to head to Paris for a couple months, a move that has prompted its fair share of Wall Street chatter, may have been motivated by spousal concerns, the Financial Times reports:
The move by Mr Schwarzman, 63, has been described by the people as a personal decision, partly influenced by a request by his wife.
Whatever role Christine Hearst Schwarzman, an intellectual property attorney whose previous marriage into the publishing family ended in divorce, played in the decision, sources tell the Financial Times that Blackstone (BX)'s operations will not be significantly impacted by the voyage. Mr. Schwarzman apparently spent the better part of last year abroad, and his perch in the City of Lights could help the firm court investors. Nevertheless, the firm is preparing to delegate more stateside responsibility, according to the FT:
[T]he company is also considering ways to ease the burden on Mr Schwarzman's heir apparent and chief lieutenant, Tony James, 59, Blackstone's president and chief operating officer, the people familiar with the matter say.
The time may have come for Mr. Schwarzman, 63, to get away from the pressures of running a private equity behemoth and start enjoying the finer things — paintings at the Louvre and the occasional baguette, perhaps.
mtaylor [at] observer.com | @mbrookstaylor