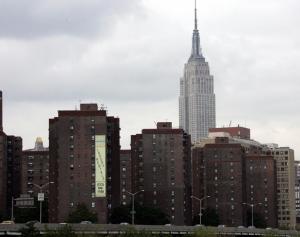 It seems the rule at Stuyvesant Town/Peter Cooper Village is that nobody wins, at least not for long.
Ever since Tishman Speyer bought the complex four years ago for the phenomenal price of $5.4 billion, there has been one fight after another: from the deregulation of apartments to the over-planting of the lawns, from the foreclosure of the complex to fight for control of that foreclosure.
When a group of Stuy Town tenants won a court case in March 2009 that found that many units had been illegally deregulated, it was a huge victory. It not only ended Tishman Speyer's already tenuous hold on the complex but also provided rent relief to thousands of residents, both decades-old and recent arrivals.
But calm never lasts in the complex, and the Stuy Town rent agreement expired yesterday with no clear resolution. As Crain's points out, the rent issue must be dealt with before a proposed co-op conversion can proceed.
As for the rents themselves, the intricacies are head-spinning. Fortunately, The Times' Charles Bagli, who is writing a book about the Stuy Town debacle, is here to explain. "The issue is very complicated for a complex as large as Stuyvesant and Peter Cooper Village, where every single apartment has a unique rent history," Bagli writes. He then goes on to provide a 202-word explanation that, while elegant and thorough, may still require an economics degree to understand.
Stuy Town was bought in 2006, but check out the biggest real estate deals of 2010. >>