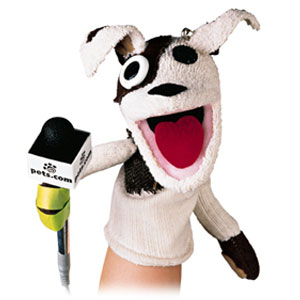 Dealbook has a roundup of bubble talk from investors and experts talking about how the hype around startups reminds them of the boom before the dot-com bust:
"I'm not saying Quora, Foursquare, Square aren't eventually worth a lot of money, but the price to pay to get into those games is kind of amazing – $50 to $80 million?" said Dave McClure, founding partner of 500 Startups, a technology incubator in Silicon Valley.
New York investor Fred Wilson agrees: "I have never seen phases like this end nicely."
Money for startups has been flowing easily in Silicon Valley and in New York as well, where lightweight startups with less-than-airtight business models like Tumblr and GroupMe seem to have no trouble rustling up cash ($3.2 million in the latest round and $9 million, respectively).
The current bubble won't have quite the same widespread effect as the dot-com bubble if it bursts because companies are not going public (although excitement over Facebook's IPO is so high that investors have started selling derivatives of the limited pre-IPO stock).
But a bursting tech bubble would hurt more than just angel investors in New York and Silicon Valley. Having millions of dollars thrown at them isn't always the healthiest thing for a startup, as the success of Y Combinator's light-on-investment, heavy-on-mentoring approach has shown. And a major crash could scare investors and dry up funding for worthy startups in the future.
ajeffries [at] observer.com | @adrjeffries