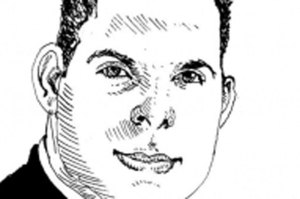 By the official measure, 18 months have passed since the end of the nation's longest postwar recession. Consistent with the modest pace of growth that has followed and with excessive slack in the economy's now idle resources, labor markets have registered only middling improvements during this year's tentative recovery.
The recalcitrance of the job market was underscored just last Friday, with the release of data for November measuring a rise in the national unemployment rate to 9.8 percent and a net gain of just 39,000 jobs.
With a qualified recovery in employment trends, it is no wonder that consumer confidence remains impaired, tempering the translation of earned income into the consumption activity that is the foundation of the domestic economy. As of October, real retail spending in the United States had recovered from its nadir but is still significantly lower than its pre-recession levels. The spending outlook is tempered by expectations that employment and income gains will be slow to develop momentum and that consumer wallets will tend to remain pocketed more so than during previous exits from recession.
The Retail Spending Outlook
In the most basic model, improvements in discretionary consumer spending, and its retail component, depends upon a combination of growth in employment and income, confidence in the stability of the future income stream and access to credit. Absent growth in overall employment, spending economy-wide can still rise if incomes are rising or confidence is improving, shifting dollars from savings to consumption.
Greater confidence in the recovery has been one of the missing puzzle pieces constraining discretionary spending growth. Consumer sentiment, as measured by the Reuters/Michigan Survey, has been slow to regain lost ground. The most recent measure shows that sentiment improved in November, rising to its highest level since June, but that it remains closer to its recession bottom than to its pre-recession trend levels. Most consumers believe that the near- and medium-term improvements in the economy will be too small to positively impact job security or income.
As a result of consumers' dim view of the recovery, marginal dollars have tended to feed savings rather than additional consumption. Efforts to spur investment and consumption with lower interest rates (and lower returns to saving) have failed, in part because prolonged periods of low growth and interest rates require that household increase the rate of savings for retirement given low returns on investment. This has been the case in Japan, where savings rates remain stubbornly high, in spite of negative real interest rates where savings lose value in real terms. Back at home, the savings rate remains between 5 percent and 6 percent, higher than the savings rate that prevailed during the recession and as compared to lows near 1 percent during the housing boom.
Year-over-year through October, retail spending, excluding motor vehicles, increased by 6 percent. Some of this increase related to an increase in sales of building materials for home improvements, put off while housing prices were falling precipitously. Apart from this increase, the major retail gains have related to higher gasoline prices and, to the regret of bricks and mortar stakeholders, online retailing. Discretionary spending on items such as clothing has posted middling gains over the past year, in spite of specific gains reported by many bellwether clothiers. Department store sales have declined by 2.2 percent.
In the United States, as in Japan, the key to triggering more robust consumer activity rests in meaningful improvements in the pace of job creation and consumers' expectations that improvements will be sustained. On the national stage, retail-sector outcomes are inextricably tied to the labor market.
The City's Advantage
Employment in New York City climbed away from its recession low in the early part of this year, increasing in each of the first five months of 2010. Since then, however, the city's employment trends have fallen flat. Retailers are in good spirits, nonetheless, particularly in Manhattan's major tourist corridors.
The city is poised to report its strongest tourist year on record for 2010. Tourism has worked to offset some of the decline in spending related to local consumption, with visitors to the city filling restaurant tables and cashier lines in Times Square, along Fifth Avenue, in Soho and in other neighborhoods.
There are several factors supporting New York City's stronger retail picture, apart from the tourism that may abate in 2011, on account of a weaker economic outlook for Europe. Recalling the critical role of consumer confidence, the city's most crucial spending clique–employed in financial services and adjacent industries–now enjoys a far greater degree of stability than in late 2008 and early 2009. As compared to the depths of the crisis, financial services professionals are more apt to spend their dollars than save them, now that the imminent threats to job security have dissipated, and even if their ranks have failed to grow.
schandan@rcanalytics.com
Sam Chandan, Ph.D., is global chief economist and executive vice president of Real Capital Analytics and an adjunct professor of real estate at Wharton.