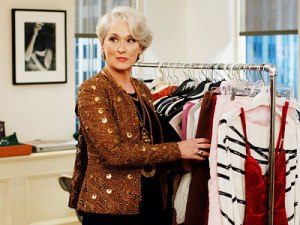 The CUNY "What Is the Future of Media?" panel with Andrew Sullivan, Tina Brown, and Jeff Jarvis happened blog-eons ago (11/08/10). But Tina Brown's answer to the question, "What do you miss about Old Media?" is a charming little parable about Old and New Media, and worth revisiting:
[I miss] my beautiful black sedan that idled outside the Conde Nast building, purring, and drove me in queenly splendor to the Four Seasons for lunch.

In fact, a couple years ago, after I'd been starting up the Beast, and I was schlepping up to lunch and I was passing the Four Seasons, a car drew up–a black limo–and out of the black limo I saw a pair of very attractive, long legs and a pair of black high-heeled shoes and I thought, Those are my legs. That's my car. Who's that?

It was the editor of Portfolio magazine. I was thinking, Well good for her. She's on the roll. She's doing it, she's in the black limo and she's getting out of the car…

It folded the next day.
If you watch the video below, or on Fora.tv, you'll see that immediately afterward Brown gives two serious answers to the question–she misses photography and narrative journalism.