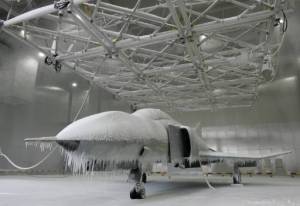 Sometimes winter weather inspires us to make snow angels and have snowball fights. And sometimes it leaves us stranded in an airport, tweeting in frustration and trolling Amtrak's website.
Mobile traffic to travel-related sites was up 200% during the blitz, reports Ina Fried at Mobilized, relying on a report from Usablenet, which powers mobile websites.
It was also the first time Usablenet saw more traffic from Android than Blackberry. That mix reflects the fact that most people were on trips for pleasure, not business–until the storm hit, at least.
ajeffries [at] observer.com | @adrjeffries